GF 650, a modern and advanced gold and metal detection device offered by MWF
This device is designed for efficient exploration and prospecting of gold nugget and metal coins, all at
an economical price that is accessible to everyone. Its remarkable specifications make it a product not to be
underestimated, and it proudly stands as the first device produced through our company's branch in Singapore.

The GF 650 is equipped with two different-sized search coils, providing users with a wide range
of options for detecting extremely small, medium, and large targets. Its key features include a lightweight
design, compact size, and user-friendly operation. The device's high sensitivity towards underground targets,
coupled with its precise discrimination capability, sets it apart from others in the market. Furthermore, it
comes with a high-resolution display that clearly shows the settings, adjustments, and results, along with
multiple search modes that can be tailored to suit individual needs.
General features:
Perfect and professional performance for detecting gold nuggets, metals, and buried treasures.
A user-friendly device suitable for hobbyists and professionals, dependable for accurate and
challenging search missions.
Compact and lightweight design for easy portability and use.
Automatic and manual calibration, enabling users to achieve precise calibration in various soil
conditions with astounding results.
Smart mode feature: Allows users to achieve precise target identification with
automatic adaptation to the surroundings, ignoring any interference and providing progressive audio
signals with the target.
Adjustable frequency settings: Offers precise tuning for obtaining the best results
with great control over the search frequency.
Highly adjustable sensitivity levels up to 99 levels.
Adjustable sound level with 10 different volume levels.
Equipped with two search coils: The first coil is a specialized 5-inch double-D
coil for detecting small gold fragments and nuggets, and the second coil measures 5″x10″ inches
double-D for medium and large targets.
Preferred battery compartment: Allows the use of various battery types, either
9-volt batteries, standard AA batteries, or rechargeable batteries based on user preference.
Comes with a dedicated charging unit for those who prefer using rechargeable batteries.
Audio options: Users can rely on the high-quality external audio or use the 3.5mm
audio port with included headphones.
Three different search modes:
All metals mode, Discrimination mode for distinguishing between different metals, and High Precision mode.
Preferred battery compartment:
Allows the use of various battery types, either 9-volt batteries, standard AA batteries, or rechargeable batteries based on user preference.
Iron isolation feature:
Provides high capability in iron isolation and detecting undesired targets.
High-resolution and clear display screen.
It supports three colors 2.7 inches.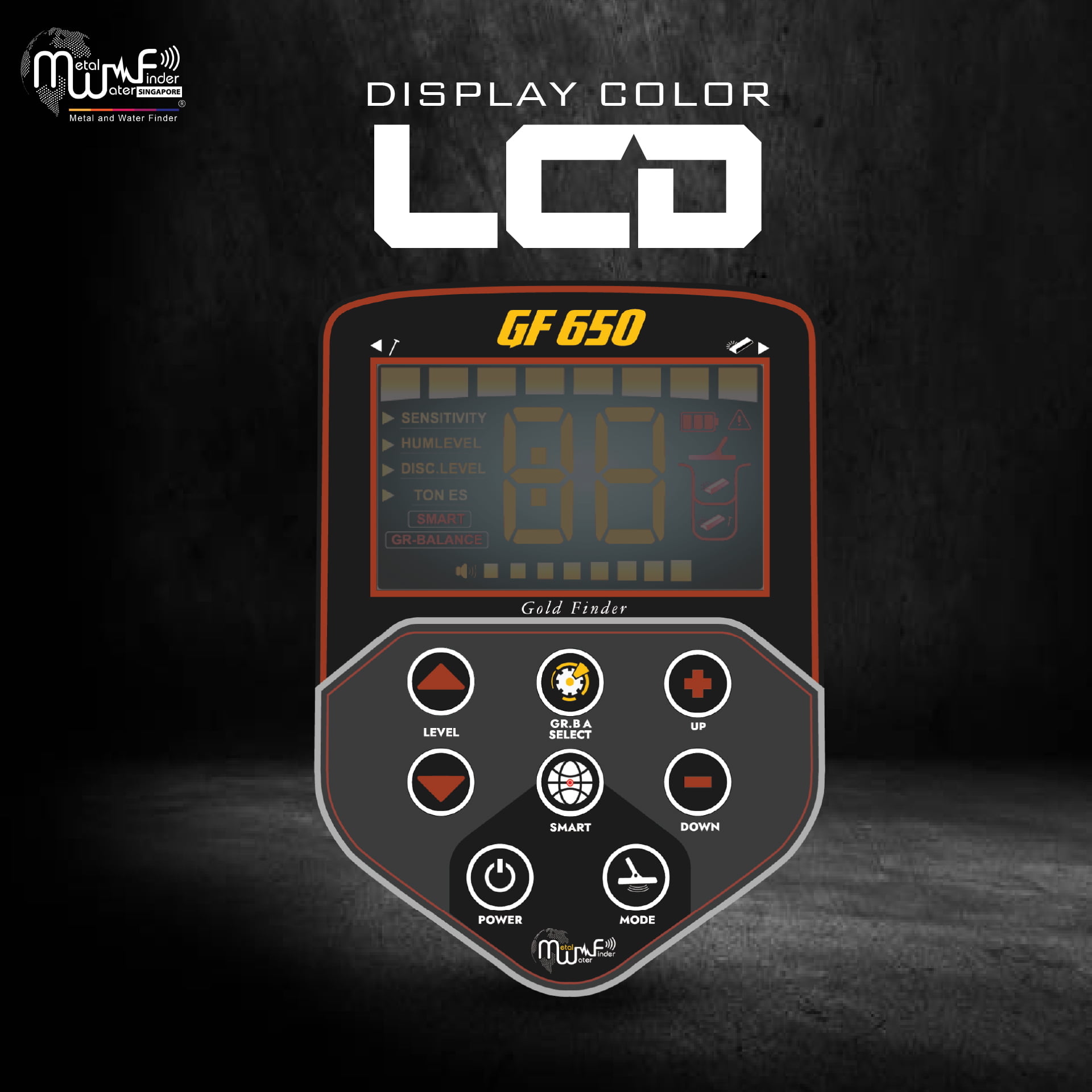 Applications
Searching for gold nuggets.
Detecting buried metals.
treasure hunting expeditions.
Scanning for metal and gold coins.
Detecting silver, copper, and bronze.
Accurate searching on sands and beaches.
Utilizing discrimination mode to target specific metals of interest.
Technical Specifications
| | |
| --- | --- |
|  Search System | Very Low Frequency (VLF) system for metal detection |
| Search Principle | Digital data measurement and processing through transmitting and receiving frequencies to detect and discriminate metals |
| Operating Processor | MICROCONTROLLER for digital signal processing |
| Detection Modes | 3 advanced search modes |
| Specialized in Detecting | gold nuggets, gold and treasures, and metal coins. |
| Ground Balance | Automatic and manual ground calibration. |
| OPERATING SEARCH FREQUENCY | Multiple frequencies: 12.8 kHz. |
| Search Results | Multiple results displayed through audio, visual, and digital indicators. |
| Sensitivity Control | Yes, adjustable through multiple levels. |
| Target Discrimination | Yes, capable of distinguishing between different types of targets. |
| Iron insulation | Yes, providing complete iron isolation to ignore iron targets. |
| Pinpoint Mode | Yes, equipped with pinpointing capability. |
| Display Type | 2.7″ inch screen with three-color display. |
| Power Source | Multiple battery options. |
| Power Consumption | Maximum consumption of 300 mA. |
| Battery life | 11 hours of continuous operation. |
| Operating Temperature | From -15°C to 60°C. |
| Storage Temperature | From -15°C to 40°C. |
| Humidity | Can be stored and operated at up to 90% humidity. |
| Weight | Assembled: 1.3 kg, Packed with all accessories: 2.5 kg. |
| Dimensions | Assembled: 140 cm, Package dimensions: 50x24x13 cm. |
Parts & Accessories
Main control and processing unit.
5″ inch DD search coil.
5″x 10″ inch DD search coil.
Carrying handle and armrest with connecting rod.
Screws and mounting brackets.
Arm wrist strap.
Internal battery compartment for AA batteries.
Headphones.
Electric charger.
Carrying and storage case for the device.
1-year warranty card.
User manual.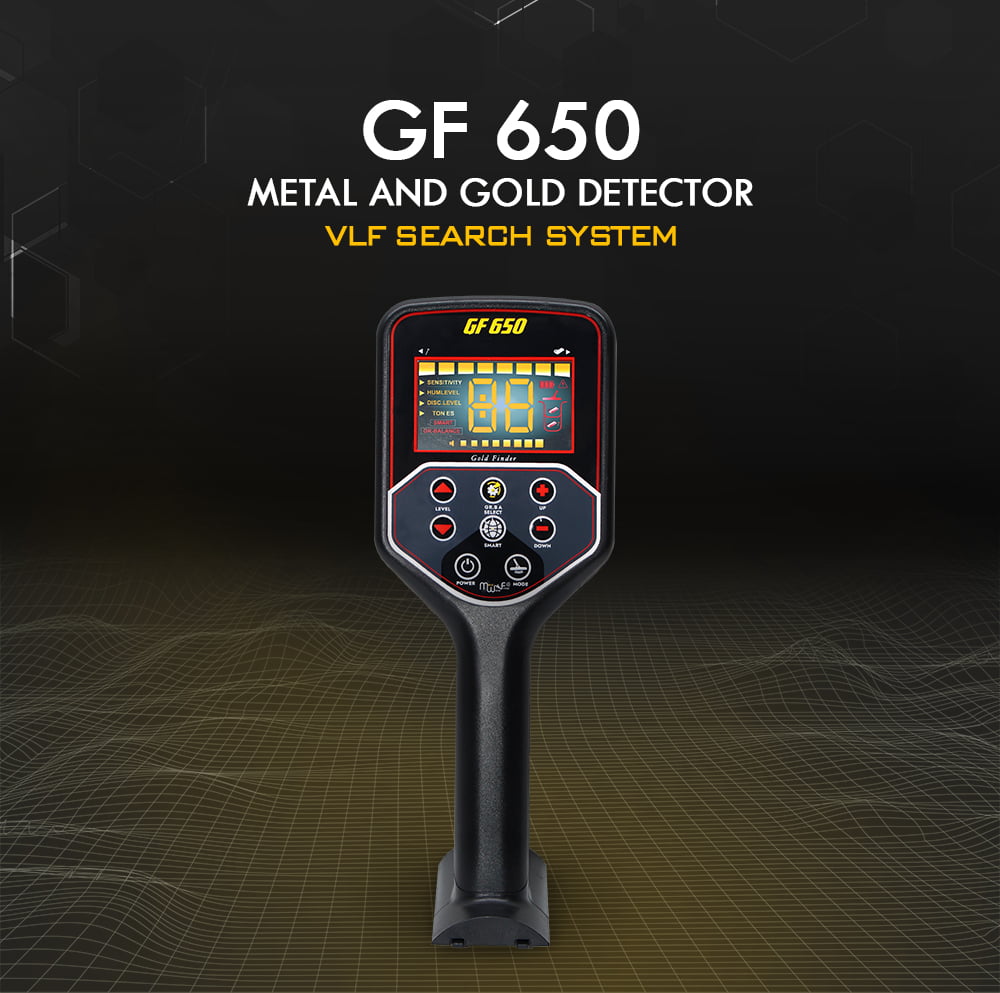 Main Unit
Search coil 5″ and 5″x10″ DD
Electric charger
Shaft
Carrying and storage case for the device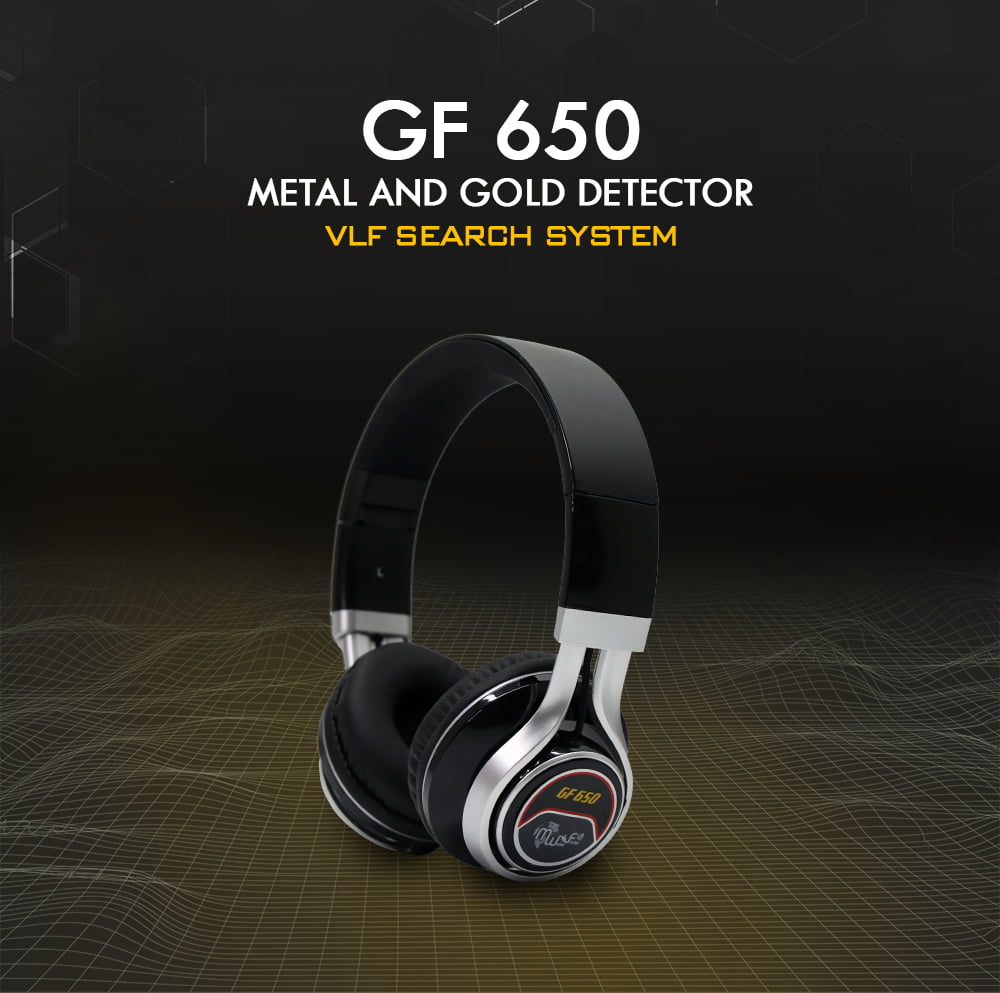 Headphones
Box
User Manual
To read or download the book, click 
here