Through our interest in all activities related to detection systems, we always strive to provide the best and latest.
Our development team has tended to the security and protection sector, which seeks to achieve safe areas to maintain a stable security environment all over the world,

MWF produced for the first time a hand-held metal detector that provides greater sensitivity and more accurate verification of even the smallest pieces with sensitivity control to ignore or detect small things. With a more advanced and suitable for the surroundings security detector.
General Features:
Handheld metal detector for security inspection
It has an ergonomic design and a streamlined shape that gives you strength in various inspections
It is light in weight and easy to carry and control during inspections
There is no need for continuous replacement of batteries, as it includes a built-in rechargeable battery
Low voltage power consumption with high sensitivity
Lightweight 200 grams only
Resettable with quick response and one click
The detection probe area is large, with high detection and pick-up speed
Two alarm modes with a switching feature: interactive LED visual and audible alarm or interactive LED visual alarm with a vibrating alarm.
It has a battery level and low voltage indicator function
Automatic shutdown function when battery level is low with advance alerts.
Charging indicator function: when charging, it is red, and after charging is full, it is green.
we could use The power bank for recharging even while using it as well.
we could use The power bank for recharging even while using it as well.
The interactive light indicator, gradually reacts whenever the metal is approached or moved away.
Voice interactive response indicator, which gives an accurate determination of the size of the metal according to the sensitivity area
Sensitivity level control feature.
An internal rechargeable battery that gives a long working time of more than 80 hours of actual and continuous work.
Battery life in standby mode 130 hours
A product of high accuracy and quality.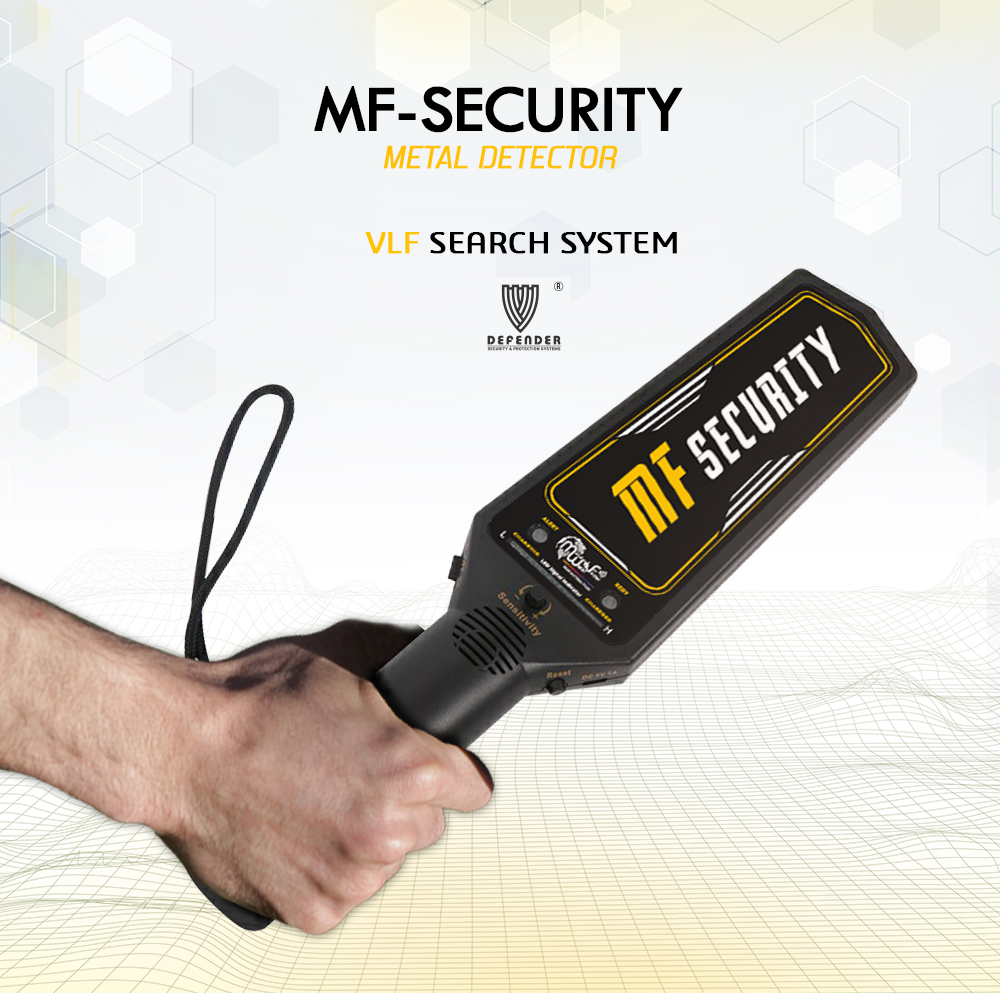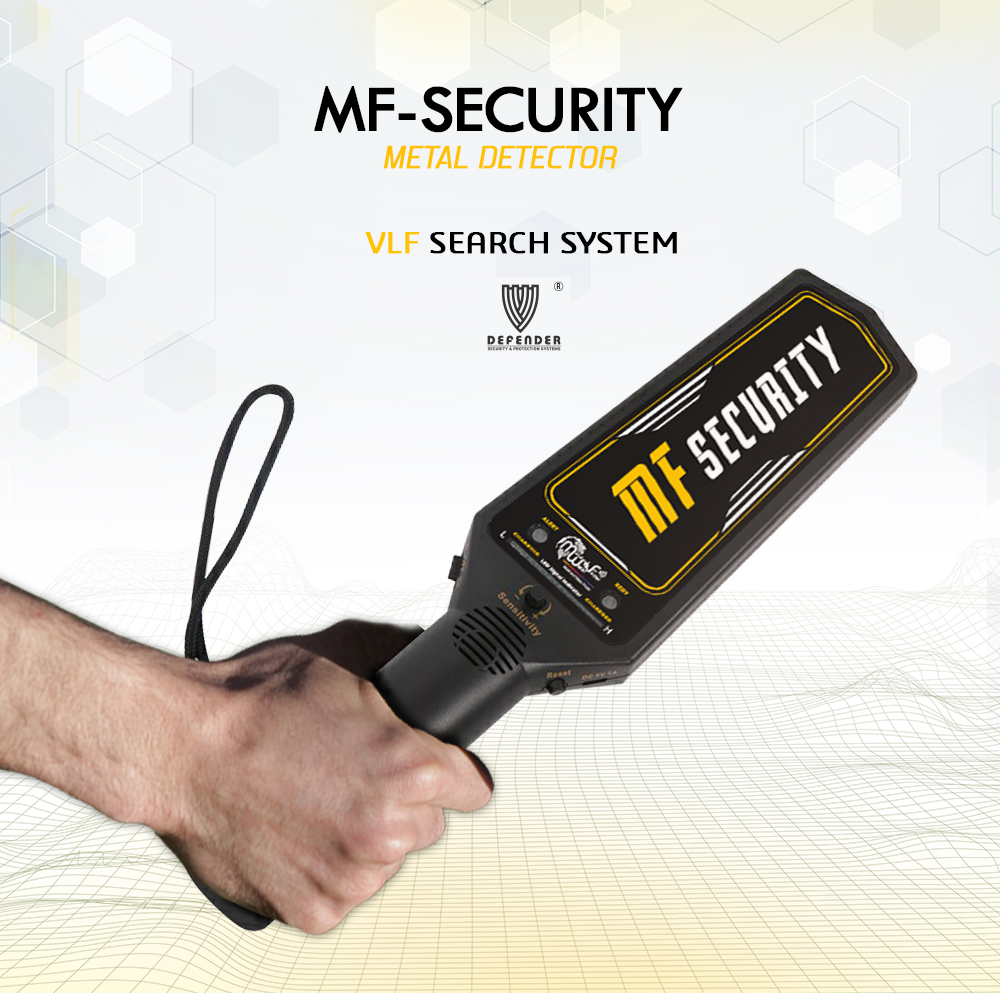 1- Security inspection in important sites and places such as stadiums, theatres, and other shopping and commercial centres.
2- Inspection and detection at airports, stations, ports, metro and factories.
3- Security inspection in customs, court, banks, and financial departments.
4- Quality control of medicines and commercial food systems.
5- Detecting precious metals, in gold, silver, jewellery and other factories.
6- Educational institutions such as schools, universities, and institutes.
7- At home to search for your valuables and other lost items
1 coin / 7 cm

Pin / 3 cm

Lighter / 7 cm

Small steel ball with a diameter of 2 cm / 6 cm

Handgun / 17 cm

A knife with a length of 15 cm / 13 cm

Mobile phone / 20 cm

| | |
| --- | --- |
| Search system: | VLF Metal Detector |
| Search principle: | Digital Frequency Signal Processing (DFSP) |
| Operating processor: | MICROCONTLLER |
| Operating frequency: | 50 kHz |
| Alarm type: | interactive LED visual alarm with acoustic / vibrating |
| Power: | 3.7V Lithium Polymer Battery |
| Power consumption: | In sound mode 20 mA – and in vibration mode 100 mA |
| Battery life: | 80 hours actual working – 120 hours in standby mode |
| Charger: | 5 volts, using a smartphone charger USB socket |
| Operating temperature: | From -15° C to 55° C |
| Storage temperature: | From -15° C to 50° C |
| Humidity: | It can be stored and work in the degree rate of air humidity of level 90%. |
| Weight: | 200 g |
| Dimensions: | 32x07x04 cm |
| Bag dimensions: | 27x24x08 cm |
HD-30 Hand-Held Metal Detector

USB charging cable

User's Manual

warranty card